45 AMAZING DOG FACTS AND TRIVIA YOU MAY NOT KNOW
If you love dogs, then you too will find dog facts and trivia fascinating to learn about. They help me to stay updated about all the interesting facts about dogs and the information related to them. There are many such aspects that dog owners don't know about their pets. That's why I've created this list of weird, odd, and fascinating facts and trivia, many I guarantee will amaze and surprise you.
The Site may contain links to affiliate websites. We will receive an affiliate commission for any purchases made by you on the affiliate website such as Amazon. No cost will apply to you.
1.  WHY ARE DOGS NOSES ALWAYS WET.
Believe it or not, but your beloved pet's nose will remain wet no matter what. There's a particular reason behind this. For decades, dog owners have worried about the wet noses of their dogs. According to research, dogs have wet noses that secrets mucus t0 absorbs scent chemicals. Now you know why the police use dogs during investigations. When the dog licks their nose, they immediately identify what type of smell it is.
2. THE BEATLES CREATED A FREQUENCY ONLY AUDIBLE TO DOGS

Remember that famous song 'A Day in the Life' from The Beatles? You would be surprised to know that it has a frequency that only a dog can hear. The dog facts and trivia here is that in 2013, Paul McCartney stated that he added this frequency for dogs at the end of the song. Check out the expressions of your dog when you play this song. You might be amazed!
3. THE TALLEST DOG IN THE WORLD.
A Great Dane named Zeus was the world's tallest dog ever, with 44 inches height. He was measured on October 4th, 2011, and is currently the Guinness World Record holder.
4. DOGS WHO SURVIVED THE SINKING OF THE TITANIC

RMS Titanic was dubbed unsinkable by its manufacturer. However, the gigantic ship sank just four days into her debut voyage on April 15th, 1912. Very few survived the sinking, and part of the survivors were three dogs. As per researchers, the survivor dogs, which included two Pomeranian pups and one Pekingese, were in first class. The Pomeranian's owner wrapper her in a blanket to give the impression that she was carrying a baby.
5.  NEWFOUNDLANDS MAKE EXCELLENT LIFEGUARDS
If you are looking for a dog that's the perfect lifeguard, choose Newfoundland. These dogs have water-resistant coats as well as webbed feet, which make them the ultimate lifeguards. Initially, these dogs served as helpers to fishers and rescued drowning people.
6.  BLOODHOUND'S SENSE OF SMELL IS NOW TAKEN AS LEGAL EVIDENCE
The sense of smell of a Bloodhound is so perfect that it is admissible in a court of law. Bloodhounds can follow tracks, which are more than 300 hours old, and even stay on trails for over 130 miles.
7.   THE BASENJI DOGS YODELS INSTEAD OF BARKING

Therefore the myth that all dogs bark is not correct. As a result, there are some species of dog that yodel, scream, or whine, instead of barking. And the Basenji dogs are among them.
8.  A GREYHOUND CAN RUN FASTER THAN A CHEETAH
In long-distance racing, a Greyhound can easily beat a Cheetah. Psychology Today reports that Greyhounds are amazing long-distance runners. They are capable of keeping up to 35mph speed for as far as 7 miles. Though Cheetahs are fast too, they can keep their pace for up to 300 yards.
9.  DOGS WERE THE INSPIRATION FOR EWOKS IN STAR WARS
Fans of the film STAR WARS are excited when they learn that George Lucas' a film director, used his family dog as the inspiration for the Ewoks. 
10.  DALMATIANS ARE 30% LIKEY TO BE DEAF IN ONE EAR.
According to UFAW, 30% of Dalmatians, on average, is deaf in one ear, whereas 5% of them are deaf in both ears. It happens because of the extreme piebald gene responsible for their blue eyes and white coat (in some Dalmatians). However, dogs with larger dark patches aren't usually deaf.
11.  DOGS HAVE THREE EYELIDS
A majority of pet owners don't know that dogs have three eyelids. Their third eyelid is called the nictitating membrane or haw. It keeps their eyes lubricated and protected.
12. DOGS WHO HAVE BLACK TONGUES
There are only two breeds of dog that has the phenonium of a full black tongue, and that is the Shar-Pei, and Chow Chows. There appears to be no apparent reason why these breeds have such colouring to their tongues.
13.  DOG FACTS AND TRIVIA INCLUDES THE OLDEST BREED OF DOG.

The Saluki holds the record of the oldest breed in dogs. It dates back to 329 BC. In ancient Egypt, members of royalty kept The Saluki as royal pets. Reportedly, the carvings discovered in Southern Iraq shows a dog that is similar to a Saluki. These carvings are dated back to 7000 BC.
14.  A DOG GUIDED A BLIND MAN OVER THE APPALACHIAN TRAIL.
Washington Post reported that in 1990, Bill Irwin hiked the Appalachian Trail with a dog, which served as his guide. A fabulous piece of dog facts and trivia is that Irwin was a blind man. His guide dog, named Orient, helped him for eight months while they hiked the trail. The Appalachian Trail is a 2.160-mile trail, passing through fourteen US states and is managed by the National Parke Service.
15. THE MOST SUCCESSFUL HUNTING DOG IN THE WORLD
The African Hunting Dog is rated as the most successful land hunter worldwide. These dogs are successful in around 50 to 70% of their hunts, making them the best mammalian hunters. They even hold the Guinness World Record for their hunting prowess.
16. MAX IS THE MOST POPULAR NAME FOR A DOG
A survey conducted recently revealed that Max is the most common and popular name for a dog in the world. Sam, Molly, Maggie, and Zach are some of the other famous dog names.
17. SIZE VARIATIONS IN DOGS
Dogs sizes will vary by a huge amount. For example, the Great Dane will often reach up to 36 inches or more and will weigh over 150 lb, whereas a Chihuahua is tiny in comparison and may only weigh a mere 2 lbs.
18.  DOGS SWEAT THROUGH THEIR FEET
It is a misconception that dogs sweat through salivating. In reality, they sweat through the pads present in their feet.
19. DOG FACTS AND TRIVIA REVEALS YOUR DOG HAS FEWER TASTE BUDS THAT YOU

It is a fact that dogs have fewer taste buds than humans. They have around 1,700 taste buds on their tongues. Moreover, in contrast, humans have roughly 9,000 taste buds. However, this doesn't mean that dogs aren't discriminating eaters. They have more than 200 million scent receptors present in their noses. On the other hand, humans only have 5 million. So, you better serve your pal food that not just smells but tastes good as well.
20.  DOG NOSE PRINTS
Did you know a dog's nose prints are as unique as human fingerprints? Because of this phenonium, it is now possible to identify each specific dog.
21.  DOG DAYS UNRELATED TO DOGS
'Dog days' is a popular term, which is thought to date back to the Roman era. Then, it was a popular notion that the Dog Star, Sirius, added its heat to that of the sun between July 3rd and August 11th, which is why people observed such high temperatures during this time. Resulting in the fact that term Dog Days has nothing to do with dogs.
22.  THE DOG IN THE WIZARD OF OZ WAS A FEMALE
Not many know this dog facts and trivia, but in The Wizard of Oz, Toto the dog was a female Cairn Terrier, played by a dog named Terry. The Taco Bell dog was also a female Chihuahua named Gidget.
21.  DOGS POOPING PATTERN
Di you ever wonder why dogs like to twirl around before they do their business? Well, it's one of the many dog behaviours that perplex researchers, but the theory is that it has to do with the Earth's magnetic field. Therefore it's acknowledged that Dogs like to poop facing north or south and spinning around helps them correctly orient their internal compasses.
22.  DOGS ARE CAPABLE OF PRODUCING 67000 OFFSPRING IN SIX YEARS
Staggering dog facts and trivia is that a dog, with the female dog and their offspring, and aren't neutered or spayed, can collectively produce 67,000 dogs within six years. Resulting in an overload of unwanted dogs.
23.  DOGS TEETH
Dogs have 42 teeth, with six incisors and two canines at the front of the mouth, and lots of molars and premolars at the back.
24. WORLD'S MOST SUCCESSFUL MOUNTAIN RESCUE DOG
A St Bernard named Berry is the most successful mountain rescue dog to date. He lived during the 1800s and independently saved 40 lives.
25.  FIVE MOST POPULAR BREEDS OF DOG IN THE US
Labrador Retriever, Golden Retriever, German Shephard, Beagle, and Dachshund are the top five dog breeds preferred by Americans as pets.
26.  PUPPIES ARE BORN DEAF, BLIND AND TOOTHLESS
At the time of their birth, puppies are blind, toothless, and deaf. As a result, the puppy is completely dependent on its mother. 
27. DOGS can LOCATE THE SOURCE OF SOUND IN 6/100th OF A SECOND
Amazing dog facts and trivia to know is that dogs can locate a sound's source in 6/100ths of a second. They can do this because their ears swivel like radar dishes, resulting in the fact capture of sound.
 28.  WHY DOGS TILT THEIR HEADS TO HEAR
Dogs are known for their sense of smell but don't forget about their hearing! Everything from the positioning of their ears to the muscles in them helps them pick up a whole host of sounds that humans can't pick up. The most popular explanation for dogs tilting their heads is because they're not only trying to locate the source of a sound but trying to process it at the same time,
29.  WHY IS CHOCOLATE POISONOUS FOR A DOG
Most people will know that chocolate is poisonous to dogs. But not everyone knows why. Chocolate contains a compound called theobromine, which taken in a large enough dose, this chemical can cause seizures, coma, and even death in dogs. Dark chocolate has far more theobromine than milk chocolate. White chocolate has no theobromine because it's not actually chocolate. Moreover, not everyone knows that coffee has the same chemical resulting in the same toxicity to dogs.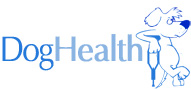 30. FOODS POISONOUS TO DOGS
Other foods that are dangerous to dogs include raisins and grapes as both cause kidney failure. Macadamia nuts will cause weakness, stumbling, vomiting and an elevated temperature. Garlic, onions and high-fat foods along with artificial sweeteners are all poisonous to dogs.
31. DOGS ARE AS INTELLIGENT AS A TWO-YEAR-OLD
According to canine researcher and author Stanley Coren, your toddler and puppy are about on par when it comes to brains. He also explained that man's best friend could count, understand over 150 words, and even trick people or other dogs into getting extra treats. Intelligence varies based on breed, and a dog fact and trivia is that Border collies are the smartest. Check out the full ranking of the most intelligent dogs
32.  WHY DO DOGS WALK IN A CIRCLE BEFORE LYING DOWN?
Dogs get this behaviour from their wild ancestors, who didn't have access to doggy beds. Walking in tight circles would push down tall grass and shape it into a bed. The motion would also scare off any bugs and snakes hiding in the vegetation.
33.  SHOULD I BRUSH MY DOG'S TEETH?
Yes, you should! Your dog's dental care is just as important as getting him vaccinated. Or to take any other preventative measures to guard your dog's health.  Dogs, like humans, are prone to tartar and plaque, which can build up and travel below the gum line, causing gingivitis, periodontitis, and in extreme cases, blood infections. Studies show that by two years old, most dogs will have some form of dental disease, but this is easily preventable when you brush your dog's teeth regularly and take them to the vet for annual exams and cleanings. Want to learn how to brush your dog's teeth, from what products to use to how often you should be cleaning them? Check out this complete guide to dog dental care.
34.  KUBLA KHAB OWNED 5,000 MASTIFFS
In the 13th century, the Mongol emperor Kublai Khan owned 5000 Mastiffs. He used them for hunting and war. Many believe this was the most dogs ever owned by one person.
35.  A "GRUMBLE" IS A GROUP OF PUGS.
According to some research, a group of pugs is a 'grumbling'. However, this particular term is not favoured or used anywhere nearly as widely as the more commonly accepted 'grumble'. While grumble or grumbling might be something, you know as a verb, as in someone complaining about something in a low volume.
 36.  MULTI-MILLIONAIRE ALSATIAN
Another dog facts and trivia is that the Countess Karlotta Libenstein of Germany left approximately $106 million to her Alsatian, Gunther III when she died in 1992.
37.  DOG YEARS ARE DIFFERENT TO HUMAN YEARS
In general, smaller breeds of dogs often live longer than the larger breeds. However, this is not always the case, but most of the time, this is how life plays out for them. Smaller dogs may live on average 10 to 15 years or so while bigger dogs are often lucky to get to 10 years old.
Seven dog years is the estimation of one human year. So when a dog is approaching ten years old in human years, it only makes sense that they move around much slower since they are 70 in dog years.
38.
RIN-TIN-TIN WAS THE FIRST DOG SUPER-STAR
Rin-Tin-Tin; September 1918 – August 10, 1932) was a male German Shepherd who became an international movie star. Lee Duncan, an American soldier, rescued him from a World War I battlefield and nicknamed him "Rinty."  
39.  YOUR DOG'S ANCESTRY
Tomarctus, a direct forbear of the genus Canis, which includes the wolf and jackal as well as the dog, an extinct subfamily Borophaginae which inhabited most of North America during the late Early Miocene to the Early Barstovian age of the Middle Miocene (23—16 million years ago). Tomarctus existed for approximately 6.83 million years.
40.  ANCIENT EGYPTIANS LOVED THEIR DOGS
Ancient Egyptians revered their dogs. Fascinating dog facts and trivia is that when a pet dog would die in ancient Egypt, the owners shaved off their eyebrows, smeared mud in their hair, and mourned aloud for days. ( Brewer, Douglas, Terence Clark, and Adrian Philips. Dogs in Antiquity: Anubis to Cerebrus The Origins of the Domestic Dog. Warminster, UK: Aris & Phillips, 2001.)
42.  GREYHOUNDS ARE AN ANCIENT BREED
Greyhounds appear to be the most ancient dog breed. "Greyhound" comes from a mistake in translating the earlier German name Greishund, which means "old (or ancient) dog," not from the colour grey.
43.  OLDEST DOG ON RECORD
The oldest dog on record is an Australian cattle dog with the name of Bluey who lived 29 years and five months. In human years, that is more than 160 years old.
44.  DOG FACTS AND TRIVIA ABOUT FRENCH POODLES
Did not originate in France but in Germany ("poodle" comes from the German pudel or pudelhund, meaning "splashing dog"). Some scholars speculate the poodle's puffs of hair evolved when hunters shaved the poodle for more efficient swimming while leaving the pom-poms around the major joints to keep them warm
45.  DOGS DON'T GET APPENDICITIS
A dog is unable to suffer from appendicitis as it doesn't possess an appendix. Although your dog is still capable of showing symptoms that are similar to appendicitis, it will be more likely to be an infection another part of the dog's anatomy.
LAST WORDS
I hope you enjoyed these 45 dog facts and trivia curated from around the internet. If you did, please give me a like on FB, Tweeter and Pinterest. You can find  16 questions that people ask about dogs in my other post here. If you'd like to leave some of your own interesting dog facts in the comments, I'll be delighted to read them.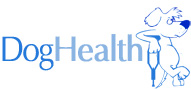 Please follow and like us: