What is causing your dog's excessive paw licking? 
Is excessive paw licking a problem with your dog or puppy? And does your dog appear obsessive in his paw licking?
Is it worrying and even irritating at times to watch your pet licking his paws until they are sore and inflamed.  So, how do you stop your pet from this form of self-harm? Firstly you'll need to identify the reasons and the triggers of your dog's excessive paw licking. Then you can start looking for the most appropriate treatment and prevention.
Paw licking is not uncommon in most dogs, and they will often lick various parts of their bodies to assist in their self-grooming. The main times for this type of grooming is after a walk or following a meal.
But obsessive paw licking appears to be very different from the dogs' grooming behaviour, and often the reason isn't apparent at first. The excessive licking causes a great deal of distress not only to the dog but also his worried owner. The owners are usually aware that compulsive chewing and licking is harmful to their pet, but doesn't know how to stop it.
What is Excessive Licking?
Compulsive licking is the repeated licking of certain body parts until the skin gets damaged, but more often the paws are the object of the obsession. The dog obsessively chews and licks at his paws which often results in open wounds. If the owner stops him, he'll return to chewing and licking at the first opportunity he gets making the wounds worse. These wounds are unable to heal if the dog continues to damage the skin. His paws will be uncomfortable and sore, and will often become infected leading to the licking and chewing even more as he tries to relieve the pain.
Some dogs may not stop at their at licking the body parts but may continue to particular objects like carpets, couches, toys, etc. They continue licking until the items lose the fur or fabric.
So, Why do Dogs Indulge in Excessive Paw Licking?
There are several reasons which allow your furry friend licking his paws. Let's see what they are:
1.     
 Food or environmental Allergy
Chronic paws' licking among dogs is associated with food or environmental allergies. The most common foods that cause allergies in dogs include beef, dairy, wheat egg and chicken. Dogs lick to relieve the itchiness caused by food allergy. Symptoms of food allergies can include an itchy rash, paw licking. Any carpets cleaners, pesticides or grass weeds, etc. for instance, if you notice your dog is licking his paws after his daily walk, then chances are that he may be allergic to grass or weeds. So wipe off the feet of your dog after a walk.
2.     
  Dry Skin
Dry skin is another common ailment among the dogs, which can quickly lead to excessive paw licking. Due to the dryness, and then the licking, the dogs' natural skin oils are reduced. Their skin is flaky and can quickly become sore and irritated. Moreover, excessive bathing (check out the bathing products you're using for potential allergies) and dry humidity also promote dryness. It is essential to eliminate the itchiness or dandruff and maintain the healthy dogs' coat. It's important to follow a good grooming schedule to ensure your dog's coat stays healthy. Symptoms of dry skin can include itchiness, fur loss, redness, dandruff and scabs.
3.     
  Anxiety causing Paw Licking
If your dog is physically normal and you're not aware of any health issues, your dog's excessive paw licking could be due to anxiety? The anxiety can be caused by a number of things, especially if he's left alone for long periods of time and suffered from Canine Separation Anxiety. Then behavioural changes might be the reason for the excessive paw licking. Dogs often find it challenging to embrace environmental changes like excessive noise, change in their routines, or the addition of another pet or person at home. They seek different ways to relax from discomfort or stress, and paw licking is one of them.
4.     
  Excessive paw licking through Boredom
Dogs are intelligent creatures and need a wide range of stimuli to stop them from getting bored. The advancements of some of today's lifestyle have increased the boredom among dogs. Previously dogs used to take themselves off for an investigative walk or go hunting with their owners But, in the present day, you'll find a large number of dogs living in apartments with now outdoor freedom. Or the owner has to work long hours leaving the dog at home on his own. So, when these high energy, intelligent dogs don't find the place to offload that energy or have any mental stimulation, he'll become bored or frustrated. They begin to involve themselves in destructive activities like chewing or paw licking to ease that boredom and stress.
5.       
The Dog has a Hormonal Imbalance
The inadequate production of thyroid hormones in dogs results in hypothyroidism or hyperthyroidism, which causes loss of hair. Due to the shredding of hair, Dogs get exposed to their skin, so they start licking. However, if the dogs already have an open wound or lick granuloma, the condition gets worse.
6.       
  Flea Allergy
It's noted that not all pets are allergic to fleas, and continue happily through life whether they have an infestation or not. On the hand, there are those who are and can suffer extreme reactions resulting in a form dermatitis.
7.         
  Obsessive behaviour
Dogs are capable of suffering from a form of obsessive-compulsive disorder and some of the symptoms include paw licking, toy/blanket sucking, tail licking and tail chasing. Dogs showing this type of behaviour are usually unhappy, stressed dogs and if he's physically well will require some behavioural training using redirection and exercise to relieve it.
8.           
 Trauma
If you notice your dog has suddenly started excessive paw licking and appears obsessed with chewing at it, check it out. Make sure you check the pads, the nails, especially the nail beds and in between the paws of your dog. Foreign bodies such as splinters, stones, soil, and thorns may be quite small and hard to see but will cause great pain to your dog. My own dog stepped on an old shrivelled holly leave, which caused her a great deal of pain and distress.  Only her obsessive licking of her sore paw drew my attention to her trauma.
Problems Associated with obsessive Licking
There are problems that may arise when your dog continues with his excessive licking.
Formation of Hot Spots: excessive licking leads to the appearance of hot spots. The untreated hotspots welcome bacteria and fungus, which causes the spread of infection to the licking site.
Acral Lick Granuloma Formation: The unconsidered or chronic hotspots become lick granuloma, ultimately leading to the wound that doesn't heal ever. The repeated licking of the area ruptures the hair follicles and sweat glands that thicken the skin and prevent the re-growth of hair and cause bald patches on the skin.
Chronic Skin Issues: Continuous licking may be as problematic as chronic skin problems or organ damage in dogs.
Increased Stress: Dogs licking from anxiety or stress can also develop secondary health issues or aggravate their stress. These problems may stress out the dog owner and may require access to the trainer or veterinarian.
How to Stop your Dog's Excessive Licking?
Medical Treatment
Before trying any remedy, thoroughly examine your dog. Check out the cuts, scrapes, or matted hair between the toes that might be irritating him.  This may help you to identify the problem. For instance, if your dog has a yeast infection, anti-fungal medications should be given.
For the other skin issues, prescription shampoos might be the cure. The short term steroids are suitable to combat inflammation, and in case of food allergies, a special prescription food may stop your dog from excessive paw licking. Moreover, a topical spray like bitter apple spray is helpful in curbing your dog's chewing and paw licking.
Natural supplements like vitamin E capsules or fish oil reduce dryness and inflammation and will help improve the skin's overall health. These supplements also maintain the hormonal imbalance and provide relief from excess pain.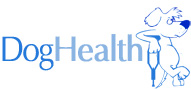 Simple Home Remedies
Changes in Diet
It might be frustrating for you to determine the key cause of itchiness resulting in your dog's excessive paw licking. But you can take your pet to a vet to carry out allergy tests. It's recommended that you start to eliminate the allergen from his diet and start to reduce his symptoms
To address your pet's food allergies, speak to your vet who will probably suggest you start feeding a simple diet for a couple of weeks. Then gradually add other ingredients you may suspect of causing the allergies one by one.  If your dog starts to exhibit any symptoms, you'll know what to ingredients you'll need to eliminate t from his diet. This approach should help you identify what is the triggering component is in his diet.
Provide a Chew Toy to your Dog
The best and effective way to keep a bored dog from licking his paws is by providing him with a good chew toy.  The type of toy you can stuff with little treats is the best if you need to leave your dog for some time. The act of getting the tasty treat out of the toy will help keep him entertained. It is not only a perfect distraction but is also a means of preventing further damage to your dog's paws and allowing them to heal properly.
Tip: Give the dog a new chew toy, as the old dirty one might cause infections or diseases, See below in the recommended products.
Cover the Paws 
By limiting your dog access to his paws will prevent him causing more damage from chewing or licking.  You could choose a good pair of dog boots or socks that fit on to his paws or use a medical collar the Vet uses after surgery.
Address the Stress of your Companion
To achieve success in preventing your dog's excessive paw licking, you'll need to identify and treat your dog's anxiety and stress. Scientific studies in dog behaviour suggest that to make your puppy or dog happy, he needs food, exercise, companionship and mental stimulation. So begin taking him for regular walks, using that time give him some mental stimulation with a little obedience training. Make sure he can trust you as his pack leader, and if you can't avoid leaving him alone, invest in doggie daycare or hire a dog walker. You as his pack leader has the responsibility of not only his physical care but also his happiness.
Now make me happy and click on the like social icons for Facebook, Twitter and Pinterest.
Have you tried these remedies? Do you find them useful? Feel free to share your experience in the comment section below.
RECOMMENDED DOG PRODUCTS
Please follow and like us: