KEEPING YOUR SENIOR DOG HEALTHY 
Dogs are human-friendly animals and are kept as pets all around the globe and are great fun. But as time passes, you as an owner will need to help your senior dog stay healthy and fit as he gets older to ensure he's able to enjoy his twilight years.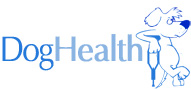 Ageing is a natural process, and all things, including dogs, undergo significant changes during this period. The ageing process is varied in different dogs as each breed is unique. For example, a Golden Retriever may show signs of age when they are around 8 to 10 years, while a smaller breed may not show significant ageing until reaching 11 years.
It's helpful to figure out ageing signs according to their breed so that you can take effective measures to keep your senior dog healthy and healthy. As a dog ages, they are prone to various ailments like kidney failure, diabetes, arthritis, hearing, and sight disorders, and even depression.
WHAT CAN HAPPEN AS YOUR DOG AGES?
The most prominent signs of ageing among dogs are they become slower, develop hearing problems or cataracts. Their immune system is ageing too and becomes weaker, leading to various infections, liver, and kidney diseases. It is also a time when cancers may become more prevalent. Moreover, their energy level decreases with the passing of years, and this may result in obesity. Their organs also stop functioning efficiently in old age.
SKIN DISEASES
Old dogs may also suffer from skin diseases, which cause the skin to become flaky, dry, and scratched. Ensure you continue to gently groom him daily. If he likes having a bathe maybe you could give him an occasional warm, sooth baJoints become fragile, which restricts their mobility.  
In addition to all this, genetics and lifestyle play a vital role in your dog's ageing process. A healthy and conducive lifestyle will be fruitful for your loving pooch, helping your senior dog to stay healthy in his later years.
WHAT TO DO TO HELP YOUR SENIOR DOG STAY HEALTHY?
There is a saying that the film star Betty Davis supposedly said:
'Old age is NOT for wimps!'  I think this applies to our cherished pets as well. We need to do all we can to help our senior dogs stay healthy and happy for all the pleasure they bring to us.
Don't fret too much about managing your senior dogs ageing process, because a little extra attention and care will keep them stay as healthy and disease-free as possible.
HINTS AND TIPS TO CARE FOR YOUR SENIOR DOG
Here are some relatable tips to take care of a senior dog:
EXERCISE
One of the most important factors to help keep your senior dog healthy is exercise. Start with some nice normal walking and if in time you feel both you and your dog can do a little jogging, then give it a go – but be careful to build the stamina of your dog gradually.
During your walks, be aware of how your dog reacts to the exercise. Various age-related problems, such as arthritis may make walking painful. If you do notice anything that you suspect may make walking uncomfortable, make sure you discuss the problem with his veterinary.
YOU AND YOUR SENIOR DOG
Your company during exercise is highly beneficial for your dog. It has a positive impact on his physical as well as his mental health, especially if he feels positivity from you. Daily walking also helps to reduce weight as any extra weight will adversely affect your dog's joints, causing pain. Moreover, if you're in doubt about how much you should exercise your senior dog, you need to consult his veterinarian who will design an exercise plan.
AGE-RELATED DIETARY CHANGES
Food plays a vital role to sustain good health for your pet. As your dog ages, his energy and metabolic rate slow down. (unfortunately, just like us, humans!) So, it's essential to complement the food with his needs and age. You need to provide food that is low in fat and rich in nutrition and easy for him to digest.
It is recommended to design a food chart according to the calorie requirements of your dog's breed and size. Besides, older dogs are at high risk of gaining weight, so restrict their calorie intake and provide them with a balanced nutritious diet.
When feeding your senior dog, ensure that he's able to eat his food, OK.  Any pain, whether it's from his teeth, joints or intragastric, will prevent from eating.
MAINTAINING THE DENTAL HEALTH OF A SENIOR DOG
Ageing not only invites illness but also brings dental disorders. Dental health contributes to the overall well-being of all dogs and especially senior dogs. So, It's vital to clean your dog's teeth, especially in adult age. Cleaning some dog's teeth is not an easy task, so where possible teeth cleaning is best started at an early age. The teeth cleaning habit will help to decrease the risk of teeth loss and painful gum disease. If you do find cleaning your dog's teeth is an impossible task you need to give them regular, suitable dental chews. You'll also need to help your senior dog stay healthy by taking him for regular dental check-ups to maintain his oral health.
HYDRATION CAN BECOME A PROBLEM FOR A SENIOR DOG
Moreover, keeping your senior dog hydrated is imperative for his health, especially in summer. Water is more important than food, whether it's the protein, fat, carbohydrates, vitamins, or minerals.
A dog's body loses water naturally during the day. Water is lost when they sweat through their paws and when they pant. A large quantity of water is also lost when wee or poop.
A dog that loses too much water — just 10% to 15% of the water in their body — can get quite sick and even die, especially a senior dog. So, it's vital that any water lost is replaced.
HOW MUCH WATER IS ENOUGH FOR YOUR SENIOR DOG?
It's estimated your dog will require at least 1 ounce of water daily for each pound they weigh. That means a 20-pound dog will need a minimum of 20 ounces of water every day. That's more than 2 cups or as much as in some bottles of water or soda.
Please keep track of your dog's water consumption by making a note of how high you fill their water bowl and how far the level has dropped the next day.
Keep Plenty of Water Available
Leave a bowl of water where your senior dog can get to it easily. Make sure there is water available in the yard or anywhere your dogs to go. Since dogs can knock over the bowl while they're drinking, use one that's made to not tip and spill.
Check frequently during the day, especially in hot weather that all the bowls are full, and often refill so the water supply stays fresh.  Ensure to clean the bowls daily.
DOG VACCINATIONS AND IMMUNIZATIONS TO KEEP YOUR SENIOR DOG HEALTHY
To help keep your senior dog healthy, the continuation of regular vaccinations is vital to reduce the risk of ailments. Obviously, your veterinarian will advise and administer the appropriate vaccinations for a senior dog. He'll also recommend the continuation of parasite protection treatment for and dog but especially puppies and senior dogs. It reduces the risk of worm and flea infestation and possible death. Moreover, regular check-ups with the vet is a vital part of helping your senior dog stay healthy.
COMFORTABLE ENVIRONMENT
A comfortable environment is beneficial for the good health of your senior dog.  If your older dog has developed joint problems or has failing eyesight, he'll find it difficult to jump or climb as well as when he was younger. So, if this is the case, your dog will benefit from a little rearranging of things around the house. Provide your dog with easily accessible eating bowls and appropriate sleeping beds placed far away from any draughts. If your senior dog's mobility is becoming restrictive, provide him with everything, he may need downstairs. This will include his bed and any favourite toys and allow him some freedom to avoid any problems.
NOW IS THE TIME SPEND QUALITY TIME WITH YOUR SENIOR DOG
Ageing is a natural process, and unfortunately, we cannot avoid it. But it is often difficult to witness the changes it inevitably brings. Now is the time to treat your dog like your best friend and cherish every moment that you're blessed with spending with him. Your presence and attention will calm your dog and make him emotionally and physically stronger and healthy. The bonding of love and care helps to divert the ageing anxiety as well for both of you. Engage your dog in playful activities he still enjoys.
LAST WORDS
Knowing and being aware of what your lifetime buddy and companion may have to face is hard. But knowing you're doing your absolute best to help your senior dog stay healthy is a bonus. It's also a sure way to ensure your senior dog spends his later years surrounded by love and comfort, and that he's receiving the best care, you could make available to him. With your help, your ageing dog will adapt to his changing circumstances, gradually and enjoy his life to the full.
ITEMS RECOMMENDED FOR SENIOR DOGS
Please follow and like us: