18 steps on how to bathe a dog
How to bathe a dog in 18 simple steps is designed to make it simple and less stressful, especially for the first-time bather, whether that's the recipient or the bath giver.
I remember many years ago when I was about 10 years old one of my friends had a large Pyrenean Mountain dog, and for some obscure reason, she decided to bathe it? Obviously, she wanted my assistance as the dog was bigger than both of us put together. We somehow managed to get the dog into the tub, wet its thick, luxuriant coat and began to lather. I'm not sure you'll need much of an imagination to visualize two little girls with a bottle of shampoo. Each energetically lathering a large dog jammed into a small tub in a tiny bathroom. The last thing I remember before being dragged off home by my angry mother was the backside of a large white dog covered in suds disappearing out of the door and down the street.
I still giggle at the thought, but I did learn a thing or two about how to bathe a dog and or should I say how not to bathe dog!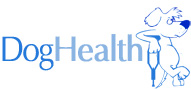 How often should you bathe a dog?
Most dogs will not require a regular bath, but how often you bathe your individual dog will depend on several things. Such as the nature and type of dog you have, the environment he lives in and of course, the type of coat he has.
For example:
You will only need to bathe a dog monthly if he is a working dog, but obviously, this too will depend on the environment and the terrain he works in.
If your dog has a particularly oily coat such as a Labrador Retriever or Newfoundland, you may need to bathe him more often. But care is needed not to strip out the natural oils from their naturally waterproofed coats.
Most short-haired dogs with smooth coats won't require much bathing. But you may need to bathe a dog more often that has a habit of rolling or picking up nasties in his coat.
Dogs with thick, double coats such as the Malamutes and the Pyrenean Mountain Dog (the same one I tried to bathe as a 10-year-old) are better off not being bathed unless of course there's a specific reason. You'll need to pay special attention to their coats with regular grooming.
The exception to the rule
There will always be exceptions as to when you'll need to bathe a dog. It could be for medical reasons such as flea or mite infestations, but here you'll be advised by your vet. However, some dogs can't resist a smelly pond or an even smellier bog to go crashing through. We should also mention some of the unmentionables such as rolling on carcases, smelly seaweed, and cowpats, to name a few.
Therefore, having to bathe a dog at times is often unavoidable.
Why you shouldn't bathe a dog too often
If you do use a schedule for when to bathe a dog, you do need to be aware that too much bathing is as bad as too little bathing. Will strip the natural oils from the dog's coat.
Too frequent bathing will, especially if using the wrong shampoo strip your dog's coat of all its natural oils. This, in turn, will make the coat dry and more prone to dandruff, mats, skin infections and produce more shedding.
How will you know when to bathe your dog?
First off, you'll need to put your nose into action to determine if your dog really needs a bath. Take in a good deep breath over your dog's body. Is the smell foul, would a wipe down remove the odour, or maybe a good brush? No, then proceed with caution and start your dog bathing preparations.
Preparations to successfully bathe your dog
Assessing your dog before bathing.
Has he been bathed before?

Does he like water?

Is he fearful or anxious?

Will he become aggressive when frightened?

Does appear in pain?

Does he have stitches or any sore?
If yes to any of those questions, I'd not attempt to bathe a dog without veterinary advice.
What you could do instead is to spot cleanse him (the real smelly bits) using either a bowl, warm water, cloth, and shampoo, you will need a little assistance to stop things getting messy. You could also use gentle pet wipes if the offending area isn't too big.
Where is best to start bathing my dog?
I think the answer to this question would be, where you have the best facilities to bathe a dog.
Outside is a good bet, so long as you have access to enough warm water (not a cold hose) and a tub of some sort. The same things will apply to indoors, obviously somewhere a bit of water won't be too damaging. I don't recommend your bathtub as often the high sides can cause a dog to panic.
Using the shower
I often use the shower with my dogs, I put on my bathing suit, and I try to make the bathing session fun. One dog loves it, but the other dog looks at me as if I've gone mad! But it works for me, and that's the point if it works for you and your pooch that is all that matters. Some owners I know with tiny dogs feel safer bathing their dogs in the sink.
18 steps on how to bathe a dog
1.   Start by planning and preparing both yourself and your dog before bathing. If you need to bathe a dog in an emergency (poop on coat emergency) you may not have the time for the softly, softly approach.
2.   Once you've decided where to bathe your dog, start preparing that area such as checking the water supply if outside, getting the tub ready, making sure the shower is available, and checking the kitchen for any dangers.
3.   Now the bath, tub or sink, make sure it is the correct size to accommodate your dog whatever his size and shape.
4.   Gather all your equipment together, such as the brushes, combs, towels, flannels 1 face, 1 for the body area. Have an assistant on hand if possible, especially with a large or overexcited dog.
5.   Fill the bath with warm water, never use cold from an outside tap. Assistance if available. Depth of water will depend on the size of the dog and the vessel you're using.
6.   You should start the process of bathing your dog by giving his coat a good brush to remove any debris. Ensure your demeanour is calm and confident (even if you're not feeling it, a calm you will help keep your dog calm)
7.   You may need help getting your dog into a tub full of water. Start by soaking the coat thoroughly taking care with long hair and waterproof coats.
8.   Add shampoo. When you bathe a dog, you must avoid soaping the head. Keep talking to your dog as you apply the shampoo over the body. Now massage from the chin down to his tail, on the way checking the whole body for any lumps and bumps. 
9.    Make sure you avoid shampoo going anywhere near the eyes, nose, or ears. Keep up the calming conversation.
10.  Leave the shampoo on the coat for a moment or two, wiping off any excess ready for the final rinse.
11.  Now start to rinse. Take extra care to remove all traces of the shampoo, especially in the creases like the armpits and any folds of skin.
12.  Using one of the flannels, with warm, clean water only, gently clean your dog's eyes from the outer corner to the centre. Gently wash his face with a warm damp flannel. Keep the soothing tone in your voice going.
13.  Using the clean damp flannel gently wipe inside his ears noting if there's any gunge or unpleasant smell present
14.  Now, with the second damp warm cloth check out the tail area and the genitals, making sure there are no discharges, blood or suspicious odours.
15.  Your dog is now ready for the drying session. This is where you may need a little help with how to bathe a dog. A wet soggy dog will easily slip from your grasp and cause a mini wet typhoon around your house (been there.)
16.  Suppose you and your assistant can take half a dog each and start the drying process—one at the head, the other nearer the backside.
17.  Ensure all your dog's crooks and crannies are dry, including any folds of skin. If these areas are left damp, a fungal infection is likely to set in. A fungal infection will cause your dog to smell and will make him uncomfortable.
18.  If you're drying your dog inside, you can use a hairdryer on a low to medium heat, never on HOT! A question that often pops up is 'can I air dry my dog outdoors'? Yes, you can if it's warm enough outside. If your dog is obedient enough to stay with you while you're brushing him dry, that's great. But if your dog is in the habit of rolling, beware you may end up with a dirtier dog than you started with.
Last Words
You've survived! You now have a clean, sweet-smelling pooch. And if he is anything like my dogs, is now careering around the house with excitement. You can sit back and congratulate yourself for a job well done, now you know how to bathe a dog. Go on, have another biscuit with that coffee and tick off what you've just achieved and what the benefits of bathing your dog are:
A clean dog

Reduces Smells

Removed debris and dead skin from his coat

Spent quality time with him

Soothed your dog with the body massage

Examined your dog for any problems

And if it was his first bath, you've started his bathing training.
SHOPPING SUGGESTIONS TO MAKE BATHING YOUR DOG A BREEZE
Please follow and like us: