Keeping your puppy healthy
Keeping your puppy healthy, especially if you're a new dog owner requires you to know what can endanger your puppy's health. The most common and probably the easiest to prevent and control are parasites. There is a wide range of internal and external parasites that dogs develop, some of which we'll briefly discuss in this article.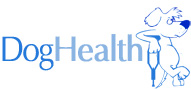 Parasites
Keeping your puppy healthy from internal parasites
Internal parasites begin within the foetal life of a puppy. Often, the mother is already infected when she became pregnant.  During the pregnancy, at around forty days of gestation, the parasites travel through the placenta to the foetus.  The mother's milk is usually also infested by any parasites the mother has harboured in her body. Many of the internal parasites, usually in the form of worms, will migrate to other parts of the body, including the intestines and lungs.
Types of worm infestation
Heartworm
Keeping your puppy healthy requires you to be aware of an extremely dangerous internal parasite, the heartworm.  Transmitted by mosquitoes, they can be fatal to your dog.  Heartworm is on the increase, even in the UK where they have been relatively rare until now.
Once inside the dog, the larvae migrate through the bloodstream and mature in the dog's heart and lungs. Adult heartworms look something like angel hair pasta and can be 9 to 16 inches in length.
Image courtesy American Heartworm Society
Keeping your puppy healthy from Life-threatening infestation
Heartworm infection is a serious condition in dogs that can lead to death if untreated. Besides, the treatment to rid a dog of adult heartworms is risky to the dog and expensive for you.
Prevention is the best policy for keeping your puppy healthy. Have a blood sample taken and analysed.  Even if the test is negative, the vet will probably start your pup on heartworm medicine that he will take once a month.  If positive, the animal will need hospitalization.
Roundworm
Roundworms can be a problem because most puppies are born with them.  The larvae are transmitted from the mother to the foetus.  They are easily transmitted to humans in the dog's stool.  They can be ingested if your dog eats another animal's stool. These parasites are round, and up to 7 inches long, and white to pale brown in colour. The medical term for infection with roundworms is ascariasis. The most common type of roundworm in dogs is frequently seen in puppies and can also infect humans.
Hygiene
Keeping your puppy healthy as well you and your family are to ensure strict hygiene after handling the puppy.
Frequent hand washing and removing all faeces from the yard and garden.  Some people have no symptoms at all.  There have been cases where the worms have migrated to the liver, brain, and eyes of humans. To ensure you're keeping your puppy healthy, you'll need worm at two, four, six, and eight weeks of age and then regularly.
Hook Worms can prevent you from keeping your puppy healthy.
Hook Worms are intestinal parasites that will prevent you from keeping your puppy healthy. They are common in dogs, and while most infections are not life-threatening, they can cause fatal blood loss in puppies. Several hookworm species affect dogs, the most common of which in North America is Ancylostoma caninum. Hookworm larvae can also affect humans by migrating through the skin.
Less than an inch long
Hookworms are small, thin worms that are less than an inch long. The appearance of the mouthparts varies by species, but all hookworms have hook-like teeth or plates. These structures help them attach to the intestinal wall.
Tapeworm
This parasite attaches to a dog's small intestinal wall by hook-like mouthparts, where it feeds. A fully developed adult tapeworm can reach 20 cm (8 inches) in length. An adult worm is made up of dozens of small 3mm segments, and as the worm grows, the tail end segments break off and pass into the dog's faeces. Indeed, one of the classic signs of tapeworm infestation is these still mobile segments crawling around on fresh droppings or even near the puppy's "bottom".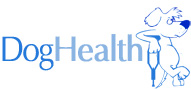 Keeping your puppy healthy from External Parasites
Ticks
An external parasite is a tick.  These animals live on the dog's skin.  They look like small black dots.  Keeping your puppy healthy from the diseases carried by tick means a regular search of the puppy or dogs' fur, especially if you've been in mountainous areas or near deer.
Removing Ticks
You can get special tick removing tweezers that make sure the head is not left on the dog. Another alternative is to take your dog to the vets.  DO NOT use fingers.  Ticks can bite and suck the blood out through the skin as well as transmitting diseases such as Lyme Disease and Rocky Mountain Spotted Fever.  You must make sure the whole tick comes off the skin as they can burrow deep.
Ear mites
Mites or (Otodectes cynotis) are tiny, microscopic parasites that live inside your dogs' ears.  They feed by piercing your dog's skin and sucking the blood leaving behind waste matter that resembles dark granular debris like ground coffee.
Doesn't sound pleasant.  And if that's not enough, they also make your dog's ears very itchy and uncomfortable.  In fact, they're extremely itchy, so if your dog has ear mites, you'll want to get some treatment and relief fast.
Causes of Mites in Dogs' Ears
The biggest cause of ear mites in dogs in being near a cat that has them.  Cats are much more likely to host mites than dogs. Keeping your puppy healthy from ear mites will mean regular checking and gentle cleansing of the ears.
Fleas
There are several species of fleas, but the one that most commonly affects dogs, cats, and other house pets in North America is the cat flea, also known as Ctenocephalides felis. While this type of flea can and will bite people, humans are not an ideal host. This flea prefers cats, dogs, rabbits, rodents, and similar smaller mammals.
The Life Cycle of Fleas
Larva: When the eggs hatch, the larvae emerge. These tiny worm-like creatures feed primarily upon flea faeces in the environment (this is essentially dried blood) and unhatched eggs. The larva goes through three stages of growth before it spins a cocoon and enters the pupal stage. The larval stage typically lasts from 5 to 15 days under the conditions found within most homes.
Flea Pupa
Pupa: Within its cocoon, the pupa begins its transformation into an adult flea. The cocoons are nearly indestructible and attract dirt and debris that camouflage them. Pupae can remain dormant in the environment for many months. Fleas in the pupa stage will generally not emerge until they sense a host. They can do this by sensing factors like warmth and pressure.
Adult flea
Adult flea: The newly emerged flea jumps on the host and begins the blood meal as quickly as possible. A female flea will usually begin to lay eggs within two days of her first blood meal. She defecates blood from her host that will fall off the host along with the eggs, restarting the life cycle. Adult fleas typically live for about a week or two on pets but can survive much longer under ideal, artificial conditions.
Keeping your puppy healthy will require you to check your puppy's fur and to treat not only the animal but your house and all the dogs bedding.
 Mange Mites
What is mange?
Mange is a skin condition caused by a tiny mite called 'Sarcoptes scabiei'. The Mange mites burrow under the skin, cause an intense itch, pain, crusty skin, and hair loss. Mange mites live on dogs and foxes and are very contagious. Contrary to popular belief, people cannot catch scabies from a dog with mange.
A Young dog with mange
Symptoms
Mange mites often start by affecting the ears, elbows, hocks (ankles), but in severe cases can spread across the whole body. Left untreated, mange can lead to deep skin infections and make a dog very poorly. Symptoms include:
Very itchy skin especially on the ears and legs

Crusty red thickened skin

Loss of fur (alopecia)

Lethargic
This horrible mite is often found on stray and abandoned dogs causing them greater distress. With your goal of keeping your puppy healthy, you'll need to seek veterinary advice the moment you spot symptoms.
 First Vet Visits: keeping your puppy healthy
Keeping your puppy healthy means taking your new puppy to the vet as soon as possible.  A vet can often find things you might have missed or don't know much about yet.
Ask friends and family who they recommend and see if there are any reviews on the veterinary practice of your choice.
On the first visit, you'll expect your puppy to have a full health examination. The examination will include checking for any defects they may affect your puppy's health.
Vaccinations
Keeping your puppy healthy will require the vet to start the course of vaccinations against Canine Distemper, Bordetella, Rabies (Not UK), Parvovirus, and Leptospirosis.
Keeping your puppy healthy with regular veterinary visits
For the first six months, your vet will want to see the puppy for check-ups and vaccines.  After six months, the vet will taper off your puppy's veterinary visits to yearly.  Taking your puppy to regular check-ups will help him grow into a healthy dog, and may add years to his life.
Emergencies
The following symptoms may indicate your puppy may need emergency treatment:
 diarrhoea & vomiting

 coughing&  sneezing,

unusual lethargy

any pain

lack of appetite

fever

any injuries.
We must watch for these symptoms and call the vet to see if they need to be seen as dogs cannot tell us what they are feeling.
Keeping an eye on your puppy
Keeping your puppy healthy ( this also applies to older dogs too) means keeping a watchful eye on him.  His environment, food, and social factors can affect him in different ways.  Most importantly, he can become deathly ill with some of the illnesses that befall puppies.  If your puppy shows any worrying symptoms, you need to contact your vet for advice.
Always ensure your puppy's vaccinations are all up to date and monitor his contact with other dogs. As the other dog owner may not be aware, her puppy is infected with anything.
Keeping your puppy healthy: Ask the vet.
Take the opportunity to ask the vet all the questions you need to know to ensure you are keeping your puppy healthy. Often veterinary surgeries will have free posters and leaflets to help you deal with any parasite infestation of your puppy.
Animal Health Insurance
Keeping your puppy healthy is essential and will help to prolong his life. Paying large veterinary bills in an emergency may often be difficult. If you have the right pet insurance cover, this will help give you peace of mind.
Find the best and cheapest dog insurance to suit you and your lifestyle, by going on to the comparison sites. You may one day be glad you did.
You'll also find more valuable information about dog parasites here.
RECOMMENDED PRODUCTS FOR YOUR DOG OR PUPPY
Please follow and like us: