Puppy aggression is a worrying factor for many dog owners, especially new dog owners and more so if they are unaware of the puppy or dog's background. So, first, we need to identify if a puppy is actually displaying puppy aggressive or not, and then we'll move on and discuss adult dog aggression and how to solve the problem.
The Site may contain links to affiliate websites. We will receive an affiliate commission for any purchases made by you on the affiliate website such as Amazon. No cost will apply to you.
NATURAL BEHAVIOUR OR PUPPY AGGRESSION
A puppy's natural behaviour of biting, nipping, and growling will often alarm his new owner, and they may even start to wonder if their little pup is going to grow into an aggressive adult?
Unfortunately, this is a possibility, but the good news is that 99% of the time your puppy is only acting on his instinct, and this behaviour is deemed normal while the puppy is still very young.
Most Puppies nip and bite.
It is acknowledged that most puppies nip, bite, and growl, it starts with their littermates, and it's how they communicate with each other. Rough play, along with the nipping and mouthing is an important part of the puppy's social development. It's how personalities are formed, and the pack hierarchy is sorted. There will always be the timid puppy who is always compliant to the bossy, nippy one who always wants to be the boss, and makes sure by nippy and biting.
So, basically, what you see as puppy aggression is his way of learning how to communicate, and this can include jumping up at strangers. As an example, when he gives you a nip – you yell! Clever puppy, he's just learned how to get your attention and fast!
Although this behaviour is normal, it isn't acceptable in most circumstances, especially for a family pet. You'll need to train your puppy to find other ways of expressing himself other than nipping and biting.
DOES PUPPY AGGRESSION LEAD TO AN AGGRESSIVE DOG?
How to recognize what is normal puppy behaviour:
A puppy who nips and bites and appears to take delight at chewing your hands, clothes, and feet is doing what is normal for an untrained pup. As mentioned earlier, this is how puppies play, interact, and determine pack structure.
Puppies who bark for attention or give little low growls when they're tugging at their toys and playing is expressing himself normally, in the only way he knows how.
When your puppy chases after your pants legs while nipping at your heels or shows great enthusiasm as he runs after the cat, he is simply following his herding instincts. This behaviour is in no way indicative of puppy aggression, and it's not likely to turn into adult dog aggression.
ADOLESCENCE & AGGRESSION
When your puppy starts to move out of his puppy stage and enters adolescence, it's often a time of behavioural changes. To some owners, as the puppy becomes bolder, trying new things and becoming more confident, this may trigger fears that their puppy is developing puppy aggression.  But, in fact, this is only normal angst (like our teenagers). However, this type of behaviour needs to be handled correctly to ensure your puppy can grow into a well- balanced adult dog.
WHAT TRIGGERS PUPPY AGGRESSION?
Causes that can potentially turn a puppy to be either aggressive or to BECOME aggressive.
Sometimes a puppy will show aggressive tendencies because of his genetic make-up. It might be that his parents had dominant/aggressive-fearful/aggressive personalities, and this can be an inherited trait.
Personality plays a role in how a puppy reacts within his social group, and especially dominant puppies can be overly

'bossy'

  (bordering on aggressive) in their desire to be 'top dog'.
Aggression as a learned behaviour can also be a result of bad dog/human interactions.
A puppy may learn aggressive behaviour from his mother and other dogs during the early weeks/months of his development. He is particularly vulnerable as he's still trying to understand his world and how he should behave. A naturally anxious/fearful or dominant puppy is more likely to show these behaviour changes in this situation.
If an average puppy is abused, deprived or mistreated by his owner, in some cases, he'll eventually try to protect himself from more pain/fear with aggressive actions and is one form of fear-based aggression.
Pain from an injury or the puppy is suffering from a medical condition that causes pain and discomfort may cause puppy aggression. A vet should be consulted to ensure an accurate diagnosis before any training begins.
Because your puppy is at a high-level learning stage about everything at this early age,  and he may learn the wrong things. So, it is essential to ensure that your puppy doesn't get accidentally led towards any aggressive behaviour. His training at this point needs to be handled sensitively and appropriately, and any misdemeanours nipped in the bud before they can become true aggression.
Here are a few guidelines you'll need to follow:
Make sure you're able to recognize normal puppy behaviour and have some understanding of canine interaction and communication.
Use only positive, rewards-based puppy training techniques, and never use punishment.
Make training sessions fun for you and your puppy. Make sure to finish each session on a positive note, for example, when he's completed a command well, and you reward him.
Never raise your voice, shout, or smack your puppy. You'll scare him into aggression. Would you treat a toddler like that? No!
Don't ever try to overpower or bully your pup, even in fun, as this could either make him scared or combative.
Stay away from tug-of-war or any rough play with a puppy who is dominant or pushy. They can become overexcited and start biting.
Ensure you start to socialize your puppy as early as possible and continue this throughout his lifetime. He needs to keep in contact with other dogs, strangers and visitors to prevent any backward steps in his training.
Use consistent, non-punishing discipline and reward your pet for good behaviour.
If you model the behaviour you want your puppy to display, such as staying calm and being confident, he'll most likely follow your lead.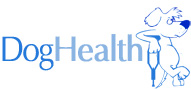 HELP, MY DOG IS AGGRESSIVE?
Now let us go from puppy aggression to what we can do about adult dog aggression. Aggressive dogs are not considered the ideal pet. And, if your dog bites or growls at you regularly, he may have a serious behavioural problem. Dog aggression is one of the main problems that owners get help from professional trainers.
In general, it is a popular belief that only large dog breeds and those breeds that are famous for aggression will ultimately display aggressive behaviour. However, most breeds are capable of aggression; and it will depend on the circumstances of his upbringing.
So, why do full-grown dogs behave aggressively, and how can owners handle the situation with training?
WHY DO SOME DOGS BEHAVE AGGRESSIVELY?
Dog aggression or aggressive behaviour in dogs is defined as any behaviour that is associated with an attack or threatening an attack. As stated earlier, this behaviour is often learned, and unfortunately, if this behaviour is allowed to go unchecked puppy aggression can quickly follow. Consequently leading to adult dog aggression as he knows no better than to use his aggression to express himself.
When a dog is in aggressive mode, he may show these behaviours:
Growling
Stand still and rigid.
Baring teeth
Snarling
Biting
Nipping
Lunging forward on the threat
If you want to find out why your dog is displaying this behaviour, you must first find the cause of the aggression. For example, some dogs growl at children or strangers, and others will growl as they are eating or chewing a bone.
It is not always the case that aggression is always towards other animals or humans. Some dogs become aggressive with objects such as vehicles, wheels, and yard equipment, possibly from an unpleasant experience.
It is difficult to treat your dog until you know the cause of the aggression, and this can be tough if you're unaware of the dog's history.
TYPES OF DOG AGGRESSION
Often, there might be a common reason for the different types of aggressive behaviour. For example, a dog that is establishing dominance by being aggressive can exhibit that by attacking other dogs. Or showing unfriendliness to new family members, or lashing out when on a leash. These may have shown as puppy aggression but had never been acknowledged, so no training had taken place.
To better understand what exactly motivates your dog's bad behaviour, you'll need to determine which type of aggression your dog is displaying.
Aggression due to fear
Dogs show aggression when they think they are in danger. They will act aggressively even if they don't
want to harm anyone, as self-preservation takes over.
Protective aggression
Territorial aggression is the most common type of aggression seen in dogs. They display this aggression to protect the owner's home, or their food, and toys.  Again this type of aggression may have developed from unchecked puppy aggression as the owner allowed the puppy to do things that are thought as unacceptable in many households. So, the dog thinks it is OK behaviour. Dogs will often mark their territory and think of it as their own.
Redirected aggression
This type of aggression is also common in dogs but is misunderstood by most owners. This type of aggression occurs when dogs are provoked by an animal or a person but then redirect their aggression towards another person. For example, a dog becomes excited when a stranger passes by on the street, but due to the confinement, he redirects his aggression towards someone or something else.
Dog-to-dog aggression
This type of aggression occurs when dogs are not socialized and are uncomfortable with other dogs. Also, this type of aggression can occur due to a bad experience with another dog, such as fighting or bullying. So, the dog becomes afraid of all other dogs.
Aggression towards strangers
When dogs show aggression towards strangers, it is often because of their guard dog natures. They will often take a dislike to a certain person, and if you're unaware of his history, you won't know if he may have suffered at the hands, of somebody who looks-alike. A dog who has not been socialized properly will often feel uncomfortable and begin to show aggression towards strangers or anything unusual in his day to day life.
HOW TO DEAL WITH DOG AGGRESSION?
If you want to deal with an aggressive dog, the first thing to do is carefully observe the situation and the environment when your dog becomes aggressive. This is very important and is considered the first step in identifying the triggers to your dog's aggression. However, there are several ways that you can deal with an aggressive dog. Some of them are given below.
Relax
First of all, you should not worry. Having an aggressive dog is a problem, but you can treat it. Don't stress; take a deep breath and think calmly about the situation. Dogs feed on our energy, so when they see us anxious or nervous, they will get nervous and begin to show protective behaviour.
Look at your daily routine.
As you think about controlling your dog's aggression, it may be that you are the reason your dog is displaying aggression. Your dog may need more attention, more love, excessive exercise, more socialization, and mental stimulation.
Many canine behaviourists claim that "aggression is not a cause; it is a symptom." If your dog shows aggression, it means something is missing from his daily routine. By paying due attention, we can find the cause of dog aggression and then cure the problem.
Don't blame your dog breed.
Rottweiler, Pit Bulls, and Dobermans are infamous for aggression and totally because of their size. Because when a Toy Poodle shows aggression, you will feel less fear compared to the aggression of a Pitbull. But it's not fair to blame your dog breed for aggression.
Milan says: "These dogs don't like to be in the news because of their bad behaviour. When you own these powerful breeds, things like this will happen, but this doesn't mean you should blame the breed. Many people adopt a popular breed, but they do not know that this dog does not fit their lifestyle, and owning this breed will be a disaster for them. "
Discuss with your vet
Since your dog cannot tell you about his problem, it is important to find the reason behind the aggression. So you should consult your veterinarian and rule out any medical condition. It is seen that when dogs are in pain, they also show aggression to get help. A dog in orthopaedic pain or pain due to any injury will show aggression, so it is important to discuss this matter with your veterinarian.
HOW TRAINING WILL HELP HANDLE THE PROBLEM
This problem can be minimized through proper training and plans. Preferably at the first signs of puppy aggression. Something you can do is:
Get help from a professional dog trainer.
Aggression problems are challenging to solve. A canine behaviourist can train your dog to be less dangerous and stressful.  Make sure to ask any Certified Professional Dog Trainer (CPDT) in your area for further advice.
Use a muzzle
If your dog is aggressive, it is your responsibility to keep him away from other people. You can get him to wear a muzzle and keep him away from aggression triggers. If you're wary about your dog biting somebody, you do need to seek professional help.
Neuter or spay your dog
Spaying or neutering not only helps control the pet population, and many medical problems in later life,  it will often solve the aggression problem—especially those related to protective aggression, territorial aggression, and sex-related aggression by reducing the hormone levels.
Exercise
A dog will show frustration if kept cooped up, and some dogs will resort to aggression when they can't find a way to burn off their excess energy. All dogs need some form of exercise, but the aggressive dog will need more,  hard, tiring exercise to get rid of his excess energy along with plenty of mental stimuli. Most dogs thrive when they're well exercised and have fun with some mental training. Those dogs that get a lot of exercises and their minds are kept active feel less frustrated and are less likely to lash out.
Obedience training
Obedience training is one of the important tools to redirect aggressive dog's unwanted behaviours. It is important to train aggressive dogs from an early age.
Consider medication
Sometimes training alone is not enough to control this aggression problem. Your Vet may suggest the use of medications along with training to control your dog's problem. But it is important to understand that medication is a tool to overcome fear, anxiety, and stress. It will be best if you always went by your Vets instructions.
BEST WAY TO MANAGE DOG AND PUPPY AGGRESSION 
Aggression in dogs is a complex issue. There is no "easy fix" or an overnight solution that will turn your dog into a well-behaved canine, especially if their aggression is in the severe stages. However, with the right approach and a lot of patience, you can learn how to stop dog aggression in its tracks.
As is usually the case with all behavioural issues, prevention is the key and to start training at the first signs of puppy aggression. If you halt the problem before it had got a hold, you'll save yourself the trouble of correcting a major issue further down the road. In most cases, being diligent with puppy training is what does the trick. Most aggressive dogs tend to display early signs, which, when acknowledged on time, can be solved.
These are some tried and true tips that can help prevent the development of aggression in dogs:
Discourage dominant behaviours
Watch out for signs of resource guarding.
Pay attention to socialization – both with other pets and strangers.
Use positive reinforcement training.
CONCLUSION
What we know is that all dogs can become aggression under certain circumstances and that all training should begin as earliest as possible. We also know that in most cases, dogs' aggression is solvable. What you need is the right attitude, determination and not be afraid to ask for help. You'll need hard work, commitment and consistency to train your dog. Professional training, along with plenty of exercises, obedience training, and mental stimuli for your dog, will solve this aggression problem.
Don't forget to check out this FREE Pet Planner & Organizer 
Dog products you may find useful.
Please follow and like us: